Toll-Free & Long Distance Specialists
Televergence is proud to support and make charitable contributions to various organizations; including:
The 4 the Fallen Golf Event, an organization that's goal is to partner with corporations, foundations, advocacy groups, government officials and others to create funds necessary to manage critical programs and services such as Service Dog Initiatives, Family Support Services, and Advanced Prosthetic programs.
The ALS Association, the only national non-profit organization fighting Lou Gehrig's Disease on every front.

The Alzheimer's Orange County (ALZOC®), an organization looking to provide hands-on care and support, information, referrals, education, and resources for families in Orange County and surrounding areas who experience memory loss, Alzheimer's and other dementias, while advancing critical research for a cure.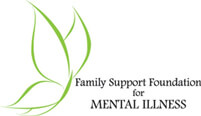 The Family Support Foundation For Mental Illness, an organization that was created in 2008 to help improve the lives of individuals and families who face the challenges of mental illness, working toward the day when friends and family members living with mental illnesses are viewed no differently than those living with other illnesses.
The Journey Home Project, founded by musician Charlie Daniels for returning veterans in need.  Cutbacks to veterans' services from the federal government, combined with an increase in wartime active personnel has put a strain on health care, education and job opportunities for veterans.  And so many want to help. The Journey Home Project sees as its mission connecting donors to veterans' organizations that do the most good.
The Telecom for Change, a recognized organization comprised of telecom agents and carriers that dedicate their time and resources to provide aid to grassroots charities across the US.

Since 1934, the Sullivan Foundation has been inspiring young people to lead lives of integrity through a commitment to placing service above self-interest. With a strong focus on the American South, we work with a network of 70 schools in 11 states. While Sullivan schools come in many different shapes and sizes, most are smaller, liberal arts institutions with a proud tradition. In any given year, more than 250,000 students attend the schools that make up the Sullivan family.