How do you know if you're overpaying for your toll-free and long distance contact center voice services?
Well first, it starts with a regular review of your rates and total telecom spend. The first step to determining if you're overpaying for your toll-free and long distance service will be to obtain competitive rates from other toll-free and long distance carriers.  But wait – this may undermine the relationship you and your current carrier have – or so you believe. The truth is technology continues to change at a very rapid speed – the world, including toll-free and long distance service providers, have become more competitive and so have rates.    If you've not reviewed your toll-free and long distance rates within the last six months, then here are some tips to get started today.
Yesterday is not the future
Figure out if what you needed yesterday is what you need today.  Has your volume changed? Are you still receiving the same amount of inbound calls as you were last year? What about outbound dials? Take the time to review what your current operations look like and share those details with the carriers.  You may be surprised that you can save money based on your new needs, or if your needs have not changed and your current toll-free and long distance voice services carrier is aware you are considering a switch if you can save money, they may reduce your rates.
What fees and surcharges are standard?  Do all carriers charge these confusing and elusive fees?  The truth is it's impossible to know unless you shop around.  Service providers are not all built the same. Recurring payments and related fees add up, so don't forget to ask about them when you're talking pricing.
Fewer phone lines don't equate to more problems.  Having fewer seats in the past may have led to higher pricing, but now that isn't always true.  Your pricing is not necessarily set in stone based on how many phones or lines you have with a particular carrier. Although having more phone lines doesn't guarantee discounted rates, it's essential to ask about them.  You may have plans to add 10 or even 500 seats to your contact center in the future – make that known in the negotiating process. Who knows, you may strike a better deal.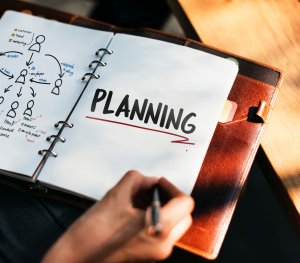 Overview
The most important lesson we hope you get from this blog post is to evaluate your telecom spend and ask questions routinely.  You don't have to be overpaying for your toll-free and long distance service. Talk about your goals and don't let sales agents push you around.  You have built an established contact center, and you should be proud. You deserve A+ service at competitive pricing. If you're interested in seeing what Televergence can offer you let us know.  We'd be happy to connect with you a team member so you can ask the questions posed above and get direct answers. Contact us here to learn more.